Finance Globe
U.S. financial and economic topics from several finance writers.
3 minutes reading time
(560 words)
Boost Your Small Business's Cash Flow With These Tips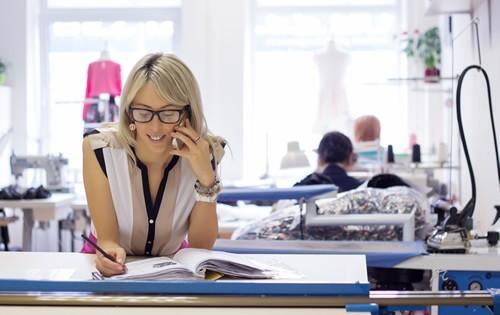 If you're an entrepreneur, you're probably always thinking about improving your company's cash flow. After all, having a consistent, healthy cash flow is essential for the success of your business: This grants you more flexibility as an entrepreneur and allows you to make smart investments for your company.
If you're hoping to boost your cash flow, these tips will give you plenty of ideas for ensuring a comfortable cash flow for your business.
Organize Your Payroll System
If you've been taking care of payroll manually, or your payroll system is simply disorganized, it's time to implement solutions. By upgrading your payroll platform to manage a comprehensive range of payroll services, you can get a handle on your outgoing and incoming cash flow and make sure that every dollar is accounted for.
When it comes to payroll software, you have plenty of options, so look for a program that includes the features you need most. For instance, you can find software that enables automatic payroll scheduling, as well as automatic tax calculating and filing for convenience. In addition, there are platforms that give you the capacity to manage employee benefits and distribute same-day direct deposit checks.
Negotiate Contracts
Go over your current contracts with your suppliers, and if you're renting a commercial space, check out your lease agreement with your landlord. If you've been working with these individuals or companies for some time and you're on good terms with them, you may be able to negotiate lower prices for certain materials, services, utilities, or rent.
Encourage Early Payments
When you're dealing with your own clients, you want to get paid as soon as possible — delayed payments can sour business relationships and impair your cash flow. But what can you do to encourage clients to pay on time or even file payments early? You can accept credit card payments for transactions whenever possible, create strong contracts mandating fees for late payments, and personally contact clients when payments are late to speed up the process.
Streamline Invoicing
Sometimes, your own invoicing system can slow down the payment transaction process and shrink your cash flow. How can you improve your approach to invoicing? You may need to choose more efficient, user-friendly invoicing software to simplify the process and get your invoices out faster — for instance, you could choose software that lets you automate invoicing for regular transactions. Make sure to follow up with clients if they do not confirm that they received a particular invoice.
You can create invoices tailored to your brand with a customized invoice generator. Choose from pre-designed templates and layouts and add your own logo, color scheme, and billing information.
Optimize Your Price Points
Raising your prices can seem risky, but what if you could charge a bit more for your products or services while staying in line with reasonable price points for your market? Check out your competitors' price points to see if you could realistically bump up your prices. You may want to offer special deals to longtime customers so that your rising prices don't cost you business.
As you grow your business, maintaining a healthy cash flow will become more important. If your cash flow seems lean right now, there are plenty of things you can do to address the situation. By following these tips, you can reduce your business expenses while increasing your income!
Comments
No comments made yet. Be the first to submit a comment
By accepting you will be accessing a service provided by a third-party external to https://www.financeglobe.com/