Finance Globe
U.S. financial and economic topics from several finance writers.
2 minutes reading time
(455 words)
Benefits of Student Loans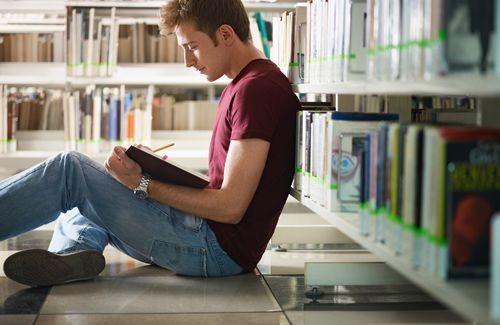 Student loans and student loan debt has been in the media quite a bit recently, especially with how much student loan debt has increased over the years. Some of the criticisms are accurate, and a real problem may be arising. Yet I wanted to write some obvious advantages of student loans, and for certain situations, student loans can provide huge benefits for an individual.
Can be great deals for a student: Many people are understandably hesitant to borrow money, no matter what it is for. A loan is a very serious commitment, and you should thoroughly understand what you are getting yourself into. Having disclosed that, student loans are often absolutely necessary to make it possible for a student to accomplish their dream of going to college. Student loans provide a student the opportunity to be able to better themselves through education, and student loans have advantages over other kinds of loans. Student loans usually offer special terms that make them a more affordable and manageable situation for a student. Student loans offer lower interest rates, have deferred payment options and delayed repayment programs as compared to traditional loans. 
College student loans are flexible: Student loans provide flexibility as compared to non-education loans. Student loans provide you extensions of payment dates and when your interest starts to accrue. This should help the borrower ease into the payment more easily.
Low fees on student loans: Lenders who specialize in student loans usually offer low fees as they are tailoring their product and services specifically to their target audience (poor college students). Some institutions and government options offer low to no upfront fees and can also waive repayment or missed payment penalties.
Student loans help build credit: Most young students do not have any credit history so student loans can provide a great opportunity to build credit. A student loan may be their first major financial transaction. As long as the student pays off the loan and follows the payment schedule, this provides a great opportunity to build a solid credit history. This would provide a student the opportunity to lay a solid foundation of a good credit score, which will provide great dividends later in life.
College is an expensive undertaking and is becoming more expensive every year. Most students will need to consider some kind of student loan to help pay for their education. As I always recommend, make sure you understand what you are signing up for and always read the fine print. Do your research and weigh all of your options available. Never sign up until you are sure you understand all of the details of your student loan(s). You will likely benefit from reading my post on the disadvantages of student loans.
Comments
No comments made yet. Be the first to submit a comment
By accepting you will be accessing a service provided by a third-party external to https://www.financeglobe.com/