Finance Globe
U.S. financial and economic topics from several finance writers.
2 minutes reading time
(467 words)
5 Tips for Buying a Car in 2021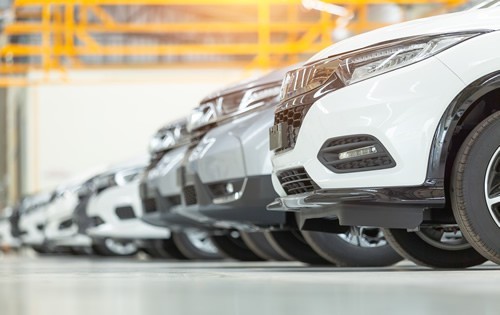 With 2020 finally over, it won't be long before you turn your attention to the new year.
This means many things, including a focus on your finances. For some, buying a car in 2021 is one of the biggest decisions they will make.
If you find yourself in this position, here are five tips you absolutely need to follow (you can get started today):
Set a Budget
Although you may not be purchasing right away, don't waste any time setting your budget.
How much are you willing to spend every month for your new car? Once you have a number in mind, you can fit it into your budget to ensure that it's affordable.
New or Used?
One of the most important questions to address, deciding to buy new or used is easier said than done.
There are benefits of both options and in many cases it's a matter of preference.
If you're looking to save money, a used or certified pre-owned vehicle is the way to go. Plus, this allows you to get "more bang for your buck."
Also consider the global chip shortage, and how that will affect supply and pricing.
There is nothing wrong with either decision, as long as you know which approach is right for you.
Set Your Sights
Simply put, you need to narrow your options to ensure that you purchase the right vehicle when the time comes.
With hundreds of models to consider, this can be one of the more challenging steps.
Here are some things you can do to trim your list to a few models:
Decide what type of vehicle you want: sedan, SUV, electric, truck, etc.
Eliminate the vehicles that don't fit into your budget (see above).
Read online reviews to better understand what each vehicle has to offer.
Once you narrow your choices it becomes easier to make a confident buying decision.
Consider the Cost of Ownership
In addition to the monthly payment, there are other financial details associated with purchasing a vehicle.
How much will you spend on gas? What's the cost of insurance? Is the make and model known for its high cost of repair?
The cost of ownership should never be overlooked when buying a vehicle.
Search for Financing
There is no denying the fact that the dealer's finance department can help with this, however, you should take matters into your own hands.
When you shop for your own financing, you know you're getting the best deal. Furthermore, you don't have to concern yourself with being pushed towards the lender that makes the dealer the most money. In other words, you're doing what's best for you.
Conclusion
It's time to turn your attention to the new year. If you're in the market for a new vehicle, use these five tips to your advantage.
Comments
No comments made yet. Be the first to submit a comment
By accepting you will be accessing a service provided by a third-party external to https://www.financeglobe.com/