Finance Globe
U.S. financial and economic topics from several finance writers.
By accepting you will be accessing a service provided by a third-party external to https://www.financeglobe.com/
2 minutes reading time
(339 words)
3 Tips for Comparing Car Dealers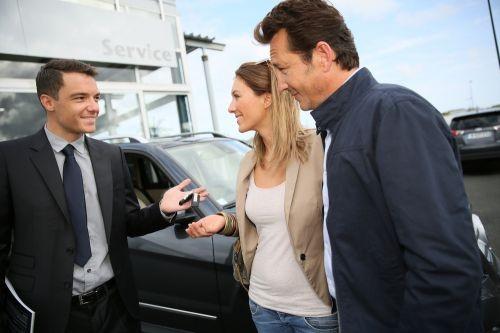 If the time has come to purchase a new car, one of the first decisions you have to make pertains to the dealer you decide to do business with. No matter where you live, there is a good chance that there are several dealers in your area who claim to offer the best price, selection, and service. How are you going to decide where to start?

When it comes to comparing dealers that sell the same type (GM, Honda, Toyota, etc.) of vehicles, here are three tips that can guide you down the right path:

1. Work the best deal on identical cars. Like many, there is nothing more important to you than getting the cheapest price on a new vehicle. To ensure that you are getting the best deal, you need to negotiate with at least two dealers. When doing so, make sure the vehicle has the exact same price. This way, you are comparing apples to apples.

Tip: Use the internet to your advantage if you don't want to waste time visiting several dealers in person and then negotiating face to face.

2. Selection. Some people know exactly which car they want to purchase. Others have no idea where to start. A dealer with a big selection is one that will make it much easier for you to walk off the lot happy. You don't necessarily have to buy from the dealer with the largest selection, but this is something that will definitely work in your favor.

3. Customer service. Are you being treated like a valued customer from the time you walk onto the dealer's lot? If so, you can trust that this will continue through the negotiation and buying process. On the other hand, if you are treated poorly early on you will not have much confidence regarding what the future holds.

By focusing on these three details, you will find it much easier to compare car dealers as you attempt to decide which one is best for you. Are you ready to get started?
Comments
No comments made yet. Be the first to submit a comment