Finance Globe
U.S. financial and economic topics from several finance writers.
2 minutes reading time
(465 words)
3 Home Exterior Maintenance Jobs That Can Save You Money Later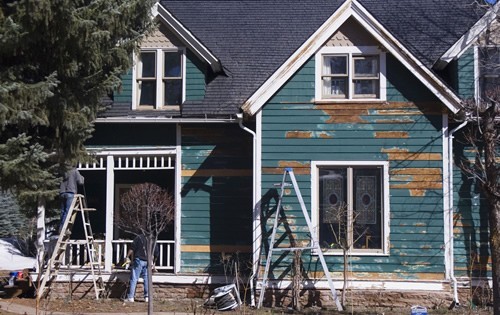 When it comes to the exterior of your home, there is nothing more important than keeping up to date with regular maintenance. The longer you avoid this the worse things are going to get. Not only can this wreak havoc on the overall appearance of your property, but it can go a long way in costing you plenty of money over the long haul. Is this a risk you are willing to take?
Tip: when you perform regular maintenance, your home will never "get ahead of you." Therefore, you will not find yourself faced with time consuming, expensive tasks down the line.
Although each and every homeowner is dealing with a unique set of circumstances, here are three exterior maintenance jobs that may apply to you:
1. Power washing. Do you really want to let grime and debris cover your home over time? From the siding to the garage door to the driveway, you can accomplish a lot with the use of a pressure washer.
At least once a year, use this tool to spray the debris off your home and surrounding area. This can help prolong the life of many surfaces, such as vinyl siding, allowing you to save money.
Tip: using the highest setting is not always necessary. In fact, doing this on a painted surface, for example, can be counterproductive as it may remove the paint when this is not your intention.
2. Stain or paint any wood on or around your home. Do you have a wood deck? How about wood trim on your home? By keeping it stained or painted, you can help avoid potential damage from the sun as well as other weather related elements, such as rain and snow.
There is no denying the fact that this can be a time consuming, tedious process. If you don't feel like doing it yourself, you can always hire a professional. This may cost you money upfront, but it is going to save you cash over time.
3. Keep your landscaping under control. Are there trees growing against your home? Are there bushes rubbing up against windows? Are there weeds growing out of control? The longer you neglect your landscaping the worse the problem is going to get. The reason for this is simple: it will continue to grow, year after year.
Once you have a strategy for maintaining your home's landscaping, you can rely on this to guide you throughout the year.
Note: if you live in a climate in which it is warm year round, you will have to put in more work.
Nobody wants to take on the responsibility of these three home exterior maintenance jobs, but remember this: these will improve the appearance of your home, protect your investment, and save you money in the long run.
Comments
No comments made yet. Be the first to submit a comment
By accepting you will be accessing a service provided by a third-party external to https://www.financeglobe.com/