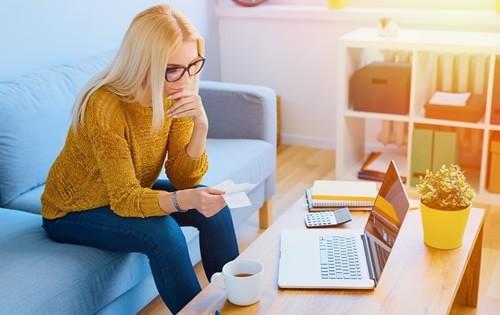 Bills. They come each month like clockwork. And like clockwork, we're supposed to send payment by a specific due date. Companies won't come to your home and demand payment, but that doesn't mean that paying late is without consequences. Here are seven reasons you should always pay on time.
To avoid late fees. Most companies, and not just credit card companies, will charge a late fee when your payment isn't received by the due date. Late fees are an expense you can easily avoid just by paying on time. And if you have trouble remembering to pay, you can schedule automatic payments.
To keep your services from being interrupted. Most of the services you use are contingent upon your timely payment. If you fall behind, your service provider may disconnect your services and charge a hefty fee to get them re-established.
To keep your credit report clear of negative marks. Companies you do business with are allowed to report your late payments to the credit bureaus who will list the information in your credit report. Late payments make it harder to get approved for future accounts. Some companies won't report your late payments unless you're severely behind, but credit card and loan companies will report late payments after they're 30 days past due.
To protect your credit score. Your payment history is the biggest part of your credit score which means that paying on time is most important for a good credit score. You'll get a little bit of grace period since many late payments on credit cards and loans aren't reported until you're 30 days behind.
To keep your payment amounts affordable. Once you're behind, getting caught up becomes more and more expensive. After your due date, your creditor will require you to make two payments (plus a late fee) instead of one to get caught up again. As long as you make your payments regularly, they're much easier to keep up with.
To avoid having your interest rates increased. In addition to late fees, credit card companies will raise the interest rate on your account if you're late by 60 or more days. A higher interest rate does three things: increase the finance charges you pay on your account, makes it more expensive to carry a balance, and increases the time it takes to pay off your balance.
To keep your word. When you agree to use a company's services, you also agree to make timely payments. When you're late on payments, you're not upholding your end of the bargain. If a company has not provided you services as agreed, you should make a formal complaint about it rather than withholding payment.