Finance Globe
U.S. financial and economic topics from several finance writers.
2 minutes reading time
(312 words)
Things to Consider Before Taking a Car to College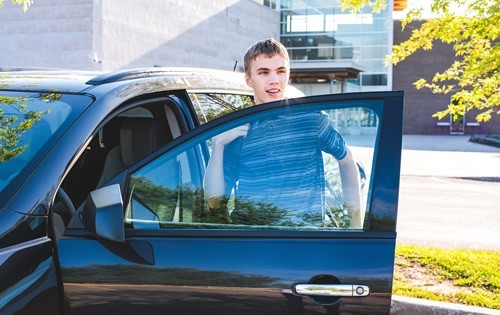 From a student perspective, taking a car to college sounds like a great idea. Many parents, however, take a different stance.
It doesn't matter if you are a student or parent, there are things to consider before making this very important decision. If you don't examine the pros and cons in great depth, it could end up causing you a headache in the long run.
Here are three of the most important points to consider:
Do you have anywhere to park the car? While some schools have enough parking for every student, this is not always the case. If you can't snag a free parking spot from the school, you are then forced to pay to park in a third party lot. This money can add up, month after month.
What are the other expenses associated with this decision? For example, a car at college means more money spent on gas, insurance, maintenance and repair cost. Not only will you drive the vehicle to and from home, but you will likely use it to visit friends, attend class, and get around town. The cost of gas is not cheap.
It can be difficult to say "no" if somebody wants to borrow your car. As tempting as it may be to let friends borrow your car, this is a big risk. What happens if they are involved in an accident? What happens if they damage the vehicle, but don't want to own up? Some students have a hard time saying no. With no car on campus, this will never be a problem.
There are pros and cons of taking a car to college. Students and parents alike must compare the good and bad, ensuring that they make an informed and confident decision. In the end, it is important to do what is best for everybody involved, both from a financial and personal perspective.
Comments
No comments made yet. Be the first to submit a comment
By accepting you will be accessing a service provided by a third-party external to https://www.financeglobe.com/