Finance Globe
U.S. financial and economic topics from several finance writers.
3 minutes reading time
(694 words)
Credit Freezes Are Now Free for Everyone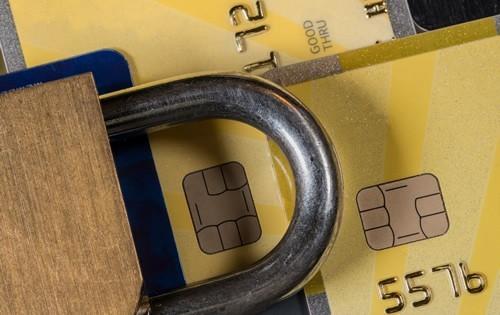 Placing a security freeze on your credit report is one of the best ways to protect yourself from identity theft and thanks to changes in federal law, you can now do it for free.
What is a Credit Report Freeze? 
Freezing your credit report locks it to new inquiries. Businesses that use credit information in their lending decisions would decline an application when they can't access your credit report. Would-be identity thieves would fail in opening new accounts in your name while your credit report is frozen.
In the past, consumers had to pay up to $12 to freeze their credit reports at each credit bureau. There was also a fee to temporarily lift the freeze, for example, so you could apply for credit on your own. You would also have to pay a fee to permanently remove the freeze from your credit report. Fees were waived for identity theft victims, but you had to provide proof that your identity had been stolen to have the fee waived.
Now all credit report freezes are free, regardless of the state you reside and whether you've been an identity theft victim.
Why Freeze Your Credit Report?
Credit freezes became especially important after Equifax suffered a data breach that exposed the personal information of 148 million American consumers. It was one of the biggest data breaches in history both in terms of the number of consumers affected and the type of information stolen. When thieves get access to your name, date or birth, and social security number, it's easy to open new accounts in your name. Stolen information is also sold on the dark web.
Because we can't change our personal information, freezing your credit report is the best protection against identity theft. Even with your credit report frozen, some businesses will still be able to check your credit report. Your current creditors, for example, can still view your credit report.
While you're not held liable for fraudulent charges made to your name, it takes time and money to clear up identity theft. Most people don't find out their identity has been compromised until they have a credit application unexpectedly denied. This can be a huge inconvenience if you're trying to purchase a car or close on a home. You won't be able to move forward in the process until you've cleared up the fraudulent accounts, a process that involves calls to creditors and an identity theft affidavit mailed to the credit bureaus to remove the accounts.
How to Freeze Your Credit Report?
To place a security freeze on your credit report, you should visit each of the credit bureau's websites individually. You'll answer some questions to confirm your identity and be given a PIN that you can use to lift or remove the freeze when you need to apply for credit. If the credit bureau can't verify your identity online, you may have to mail in a copy of your driver's license or another document that proves who you are.
If you prefer not to freeze your credit report but still want some level of protection for your identity, you can place a fraud alert on your credit report. The fraud alert warns businesses who check your credit report that they should take additional steps to confirm that you're the person who's applying for credit. The basic type of fraud alert expires after 90 days.
Freezing your credit report is most effective. Your personal information never expires and once it's out there, there's nothing you can do to get it back. Thieves may hold on to your information for years and use it anytime in the future.
Parents may also consider adding a security freeze to their child's credit report, especially considering that it may be years before a child ever realizes their identity has been compromised. Last year, more than 1 million identity theft victims were minors, according to Javelin Research and Strategy. Freezing a child's credit report is free, but must be done via mail rather than online. Teens over age 16 can freeze their own credit reports. Freezing credit reports for your less tech-savvy elderly parents and relatives can also be helpful.
Comments
1

Frank
on Wednesday, 26 September 2018 14:26
I am very glad this is free now, because it can be a great tool for the consumer!
By accepting you will be accessing a service provided by a third-party external to https://www.financeglobe.com/