Finance Globe
U.S. financial and economic topics from several finance writers.
3 minutes reading time
(556 words)
5 Things to Look for In a Stock Trading App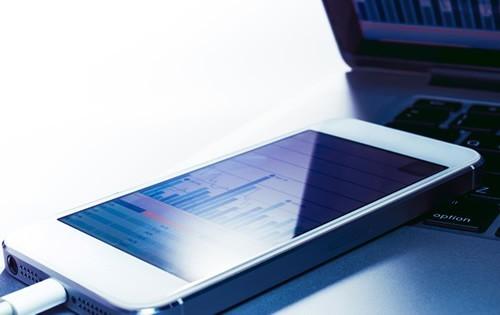 In the past, trading stocks would have required you to meet with a stock broker who would make the trade on your behalf. In exchange for making the trade, the stock broker would charge a fee and even require a minimum investment in the five or six figures. Smartphones and the fintech evolution have made stock investing much easier, faster, and far less expensive.
With stock trading apps, you can start with a minimal investment, pay low commissions on trades, and even research stocks right from your tablet or smartphone. When you're searching the app store for an app for trading stocks, here are a few things you should look for.
Account Minimum
You can open an account with anywhere from $0 to $1,000. Look for an app with a minimum account opening amount that fits your budget. If you prefer the features of an app but the app requires a higher minimum investing amount, consider saving up for a few months until you have enough to open your account. Waiting until you have more to get started can work in your favor since it's easier to diversify your portfolio when you have more funds.
Trading Fees
Fees vary with stock trading apps, so consider your investment activity when you're choosing an app. You may have to pay a monthly fee for the app, a percentage of your portfolio, or you may have to pay commissions on each trade you make. In addition to fees you pay for trading, watch out for inactivity fees, fees for broker-assisted trades, or for paper statements. Paying a minimal amount of fees is key to maximizing your returns.
Automated Investing
There are generally two types of stock trading apps - those that allow you to choose your own stocks and those that invest for you. Apps with automatic investing ask you a few options to figure out your risk profile and the best way to meet your investing goals. The apps then invest a certain amount of money into funds. Auto investing may be a good idea if you want a more hands off approach to your stock portfolio.
Access to Assets
Depending on the mobile app, your investment options may be limited. Some may only allow you to choose from exchange-traded funds or stocks, others may limit the number of stocks available, and others may have a wide range of offerings including individual stocks, mutual funds, ETFs, bonds, options, currency, and even cryptocurrency. You can expect higher fees and account minimums on platforms with increased offerings.
Stock Research
Being able to research and buy stocks in the same place gives you a more powerful investing experience. Apps with fewer fees may not provide the in-depth analysis, education, and alerts as those that charge higher monthly fees or commission.
Investing with a mobile app allows you to access your portfolio and make trades anywhere you have an internet connection. Some online stock brokers offer promotions for new customers to download their smartphone apps. For example, you might be offered a cash bonus or commission-free trades for the first 60 or 90 days of opening your account.
Avoid the temptation to make impulsive decisions based on swings in stock prices, news, and other factors. Be sure you continue to make informed investment decisions based on what you can afford to invest.
Comments
1

Frank
on Wednesday, 29 August 2018 17:09
I am curious, what portion of people actually use a stock trading app? I only use desktop, but curious if I am an outlier.
I am curious, what portion of people actually use a stock trading app? I only use desktop, but curious if I am an outlier.
By accepting you will be accessing a service provided by a third-party external to https://www.financeglobe.com/