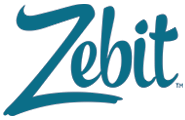 Introducing Zebit
Zebit may be a new player to the online shopping scene, but that doesn't mean you should pass it over without a second look.
In fact, with each passing day, Zebit is growing in popularity. This is due in large part to its unique take on the online shopping experience.
Let's dig deeper, starting with the company's mission statement:
Zebit was founded to provide credit-challenged consumers the ability to buy what they need and pay over time.
In other words, Zebit is an online marketplace that provides consumers with no credit or poor credit the ability to buy the items they want and need, without the requirement to pay in full upfront.
Zebit Terms and Conditions
At Zebit, consumers can buy now and pay back the cost of their purchase over six months. Furthermore, consumers can receive a credit line of up to $2,500, thus allowing them to purchase all the products they need.
Here's an example shared on the Zebit website: Financing terms for $1,000 item: Make a 25% down payment of $250.00. $750.00 is financed at 0% APR for 6 months, with 12 semi-monthly payments of $62.50 each.
While there are other details to consider - all of which we touch on below - this is a basic overview of what to expect if you choose to do business with Zebit.
How to Apply to Zebit 
If you're okay with the terms and conditions - or you're willing to learn more - it's time to apply to Zebit. It's a simple three-step process that includes:
Provide identity and income-related information: This is used to prevent identity theft and fraud. Also, Zebit may validate your income and/or employment. But don't worry, none of this has an impact on your credit score. 
Wait for a decision: If approved, you'll receive up to $2,500 to shop thousands of products offered through the Zebit marketplace. Even if you don't qualify for $2,500 out of the gate, you may be in line to receive an increase in the future. 
Make a purchase: This is when you really see what Zebit is all about. Choose a product, make a down payment, and complete the purchase. You'll then have six months to pay back the balance. 
Tip: Before you apply, review the electronic communications agreement and privacy policy to ensure that you understand what you're agreeing to and how it may impact you and your finances in the future.
Are You Eligible for Zebit?
This is the big question on your mind: are you eligible to apply for a Zebit account?
Well, you're in luck. Zebit's eligibility requirements are straightforward and to the point:
You must be age 18 or older
Zebit must be able to validate your identity (such as with your Social Security number)
Zebit must be able to verify you employment and/or income
As noted above, applying for a Zebit account will not affect your credit score. They use specialty credit reporting agencies to ensure that there is no hard inquiry on your credit report. 
Zebit will verify information using certain specialty credit reporting agencies, which does not affect your FICO score.
Zebit: Frequently Asked Questions
On the surface, Zebit sounds too good to be true. However, as you dig deeper, you'll come to find that it's everything you hoped it would - plus so much more.
Here are some of the most frequently asked questions associated with Zebit:
Are there any hidden costs or fees? There are no hidden costs, fees, or interest charges. A Zebit account doesn't work in the same manner as a loan or credit card. You choose your item and repay it over time. 
How is it possible for Zebit to make money? Zebit's a business, so it's natural for you to wonder how they make money. This is particularly true since they don't have a signup fee or charge interest. Zebit makes money by purchasing goods at wholesale prices and selling them at retail prices. This is similar to the manner in which all online marketplaces work. 
Does Zebit provide customer service? Yes, there are three ways to get in touch with the Zebit customer service team: phone, email, and live chat. As expected, live chat is the most time efficient way to connect with a customer service rep.
While these are among the most commonly asked questions, you're likely to have others as you begin to use Zebit. Fortunately, as noted above, there's a dedicated customer service team that's willing and able to answer your questions, address your concerns, and point you in the right direction. 
ZebitLine: Things You Need to Know
ZebitLine is the amount of credit you have to finance your purchases. From the Zebit Market, you can review prices, make your purchase, and see how much you'll owe over the next six months. 
Zebit takes many factors into consideration when calculating your credit, such as your income. 
If you use your ZebitLine and have a solid payment history, Zebit may increase your limit after three months. 
Conversely, if you don't make your payments on time, Zebit can reduce your credit, making it more difficult to make purchases. 
What is Zebit Market?
Zebit Market is exactly what it sounds like. This is where you go to search for products and add them to your cart.
Some of the many categories you can shop include:
Appliances
Electronics
Home goods
Furniture
Kitchenware
Health equipment
While the majority of the products sold in the Zebit Market are new, some are second hand or refurbished. These are clearly marked, so you know exactly what you're getting. 
Tip: you don't necessarily have to use your ZebitLine to pay for items. The store also accepts debit and credit cards. 
Zebit does not report your payment activity to the three major credit bureaus, so making timely payments won't have an affect on your credit score. 
If You're Interested, You Can Get Started Now
If you're ready to try out Zebit, it's free to apply and enroll. Give it a try!