DIY Credit Repair: Secured Cards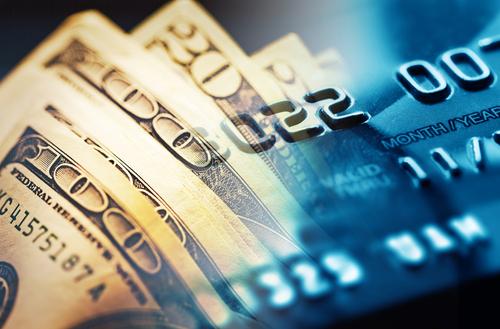 Using secured credit cards is one of the best ways available to build credit. In fact, if you have marginal or extremely poor credit it may be the only safe way to build credit. One of the things you don't want to do on your way up, or back to good credit, is to apply for credit you may not get. As it's been mentioned elsewhere in this manual, a credit turndown results in an inquiry which subtracts 2 to 3 points from your credit score; depending on the
credit bureau. But, almost anyone can qualify for a secured card. For most secured VISA and MasterCards, the basic qualifications are to be at least 18 years of age, have a valid social security number, a checking account, and income of at least $1,000 per month.
How secured cards actually work
Banks and credit card companies which issue secured credit cards are usually issuing VISA cards and MasterCards. These cards are issued on the basis of you're opening a savings account at the issuing bank. The fact that you're opening a savings account when you apply for a secured card may not be obvious to you. But, in reality, that's exactly what you're doing, and the bank is holding this account as collateral for a line of credit which is equal to, or slightly higher than the amount of your deposit or balance.
Opening minimum deposits can range from $100 to $1,000 depending on the bank, and many will offer the option that you may increase your credit line by increasing your deposit after you open the account. Even better, with some secured card offers, the bank will periodically review your payment history (usually every three-to-six months), and will reward you by increasing or raising your credit line if you've been handling the account responsibly. If this happens, it's a great sign you're credit is improving overall. This kind of good credit-building will usually result in "preapproved" credit card offers showing up in your mailbox.
The best secured credit cards
Using secured credit cards to build credit, however, can be costly if you don't select the right ones. The problem with many highly-promoted secured cards are that they're laden with "junk" fees. Let's say you're considering opening a secured card. If you don't read the fine print on some secured card offers, you're going to find that on a $300 minimum deposit, initially you'll have an application fee, a processing fee, an administration fee, a membership fee, and so on. With some card offers, the bank's limitations on charging fees seems to be only bound by their ability to think of names for their fees. So, of that $300 deposit, you might find on opening the account that only about one-third or less, of your deposit is available to you as credit. The other percentage of your deposit has been eaten up by the issuing bank's fees. And "bingo!", you'll also find that even before you've whipped out that new card for your first purchase, you're already in "debt" because those fees have been added to your expended balance... it's money you have to pay back to yourself. The good news is most of these fees "shock" happens only when you first open and activate your account. The bad news is that you selected the wrong card and have paid dearly for it when you didn't have to.
Suggested secured cards
If you are not happy with your local bank's secured card, we suggest the Wells Fargo Secured Visa® Credit Card, a distinction is granted based on the availability with an absence of many of these fees.
The most common mistake made with secured credit cards
The most common mistake consumers make with secured credit cards while trying to establish or build good credit is to "max" out the card, and then make only the minimum required payment. By "maxing" out a card, it's meant that all or nearly all of the available credit amount is used.
What surprises many consumers who are using secured cards to build credit, is that making only minimum payments when the card has been maxed out... even on time, month after month, doesn't help their credit. In fact, using a card this way actually hurts your credit further!
The best and proper way to use a secured card
Most consumers who open a secured credit card account will probably open one with a $300 to $500 deposit. If you're really tight on cash, don't expect to "live off" this deposit, but rather, consider it an investment. Figure only half of this money is ever available to you. For example, let's say you open a secured card with a $300 deposit. You never want your billing or statement cycle on the card to end with you're owing more than $150, or half of your available credit. Ideally or optimally, to use the card to maximum advantage for credit building, you should pay the balance down to zero every month, and not carry a balance at all. This is the best, most effective, and fastest way to build credit using a secured credit card.
Next: Sample Letters... Checklist for Effective Letters. >>>
---
Disclaimer
Credit repair is not an exact science as individuals will have different credit issues to deal with, and may sustain unique responses from the credit bureaus. We are providing this resource as a free tool, and cannot guarantee credit repair based on individual situations. Use of this manual, like any resource at Finance Globe is subject to our website terms of use.