Finance Globe
U.S. financial and economic topics from several finance writers.
1 minute reading time
(292 words)
Tips for Finding the Perfect College Internship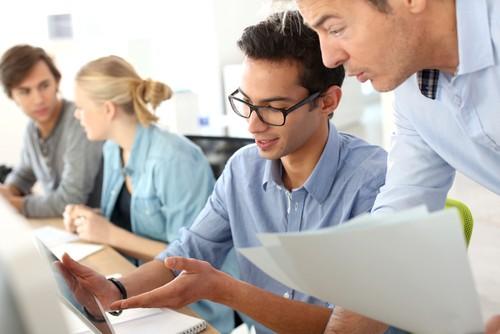 As a college student, you know it is important to gain work experience while you are still in school. This will go a long way in helping you land a job after you receive your diploma.

Finding an internship is a great place to start. Unfortunately, this is easier said than done. You aren't the only student seeking an internship. For this reason, there could be hundreds of applicants for the position you are most interested in.

Here are three tips for finding the perfect college internship:

1. Start early. The sooner you start the better chance you have of landing an internship. This gives you the opportunity to beat out other applicants.

Note: don't be shy about reaching out to companies that are not actively advertising internship opportunities. This is often the best way to be "first to the punch."

2. Search online. This should go without saying, but it is extremely important. The internet is your best friend. In addition to websites that list out nothing but college internship opportunities, you can also visit the website of any company you are interested in connecting with. The jobs or career page is a good place to start.

3. Your school's career office. Regardless of which college you attend, it is safe to assume there is a career office that is more than wiling to provide you with assistance. Ask for advice and guidance in finding an internship. Ask if they are aware of any opportunities that suit your skill set and career goals.

Don't let the fear of competition hold you back from finding the perfect college internship. Instead, move forward full steam ahead. The three tips above will improve your chance of landing the opportunity you have been dreaming of.
Comments
No comments made yet. Be the first to submit a comment
By accepting you will be accessing a service provided by a third-party external to https://www.financeglobe.com/