Finance Globe
U.S. financial and economic topics from several finance writers.
4 minutes reading time
(899 words)
The Student's Guide to Money Management - Controlling Debt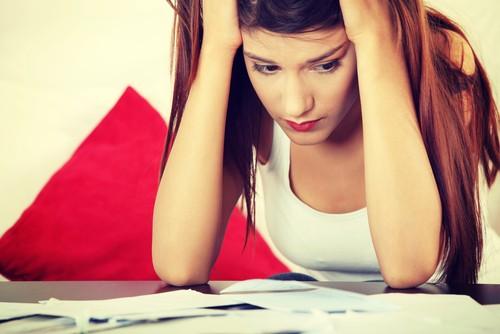 Live within your means and avoid credit card and other bad debt.
Live within your means, don't spend more than you make, don't buy it if you can't afford it - it all means the same thing and goes hand-in-hand with developing your budget.

Some debt is good, such as a student loan that will help you get your degree and a better career, thus leading you to make more money than if you didn't get the loan. Mortgage debt is generally good if you can afford the payments, need a place to live for the long-term, and consider the house to be a home rather than an investment. And not only do these two types of debt lead to better things, they both have some tax advantages.

On the other hand, there's bad debt. Bad debt is the kind of financial trap that can strain a person's budget. Bad debt can spiral out of control, cost the consumer big bucks in interest charges, and lead to serious problems like collections and bankruptcy.

But, this can only happen if the consumer doesn't manage their debt levels responsibly. Which leads me to my point - stay in control of your debt.

You may be enjoying your new-found freedom as a young, college-bound adult with credit card in hand. But don't forget that with freedom comes responsibility. While credit cards can be a valuable money management tool if used properly, they are often the culprit in an unwise consumer's loss of control over their spending.

A credit card can come in handy to make hotel reservations, for car rentals, or for online purchases. But it's easy to spend too much when you don't have to pay for it right away, so be very careful about what you charge to your credit card.
Remember that credit is not extra money; a credit card is essentially a pre-approved loan on a piece of plastic. A credit card can be a wonderfully convenient way to pay as long as you keep within your budget and resist using your credit line as extra spending power.
You're using somebody else's money for free if you pay the balance off each month within the grace period - and that's a good thing. But if you don't pay it off, it's the same as taking out any other kind of loan - only at a higher interest rate. Would you take out a loan to go shopping or to go eat at a restaraunt? It sounds silly to say it that way, but that's what you're doing when you don't pay the monthly statement's full balance and then drag out the payments. Limit your credit card use to what you can pay off each month, and then actually follow through by paying the full balance.
Your credit limit should not be considered part of your budget, but your credit card purchases should be accounted for in your budget. For example, food purchases should be within your food budget, whether you paid for it with cash or credit. As long as you keep to your food budget for the month, you should have no problem paying off the credit card balance when the statement comes in. If you keep this perspective, it will help you avoid spending too much on credit.
Before you use your card for your next order of pizza or a new download, make sure you can pay the full balance when your statement comes in. All those seemingly little purchases add up quickly and it can be easy to lose track of it all - until your credit card statement comes in at a whopping $300 beyond your monthly budget.
Paying only the minimum payment is a quick way to get into deep debt that can burden you long after graduation, especially if you continue to charge on your credit card. You may have some months when your expenses got the best of you and you can't pay the full payment, but you should always pay as much as you can. It's just ridiculous to pay 12% to 21% interest on a meal you had months ago or on last year's hot gadget that is now obsolete, so pay those debts off as soon as possible.
Another potential pitfall in using a credit card - the credit limits on student cards are usually only several hundred to a thousand dollars. This means that it can be very easy to lose track of your balance if you get in the swipe-and-go habit for every purchase. Mistakenly exceeding your credit limit will rarely get you any sympathy from your card issuer, and you can expect to pay $30 or more for going over your credit limit and risk getting hit with a punishing default rate. If you decide to use a credit card for your every day purchases, keep careful tabs on your balance.
In developing your budget, you've figured out exactly how much you can spend each month and still be ahead. Keep to your budget, and don't give in to the temptation to use credit cards for normal expenses, entertainment, vacations, or anything else you can't pay off with the next billing statement. There's nothing wrong with using a credit card - lots of smart people do. But overusing credit cards simply means that you're robbing your future to pay for the present, with interest.
Comments
No comments made yet. Be the first to submit a comment
By accepting you will be accessing a service provided by a third-party external to https://www.financeglobe.com/