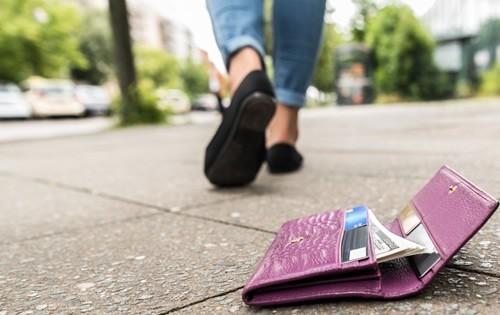 When it comes to your money, there aren't many things more frightening than losing a credit card.
If you find yourself in this situation, it's important to take a couple key steps. By knowing what you should and should not do, you can move forward in the appropriate manner as to avoid additional stress.
Even if your credit card company has a zero-liability policy, it doesn't mean you should sit around and take your time before reporting it lost. Instead, make sure you do these two things:
• Contact your credit card company right away. Once you're sure that your card is missing, not misplaced, you should call your credit card company to report it as such. The sooner you do this the less likelihood there is of someone using it without your permission.
• Keep records. Not only should you make note of when your card went missing and when you contacted your credit card company, but keep a close eye on future statements. If you notice a discrepancy, such as a purchase that you did not make, you need to notify your credit card company.
Once your card is reported lost, your credit card company will cancel it and issue you a new one. Remember, this doesn't mean your entire account is cancelled. It simply means that the credit card is no longer active. The only downside is that you'll have to wait for your new card to arrive before you can use your account again.
Losing your credit card can throw you a curve, but it's not the end of the world. As long as you act fast, as long as you take the guidance of your credit card company, you can avoid additional trouble.
Have you ever lost a credit card? How did you deal with this situation? Would you add any other tips to this list?