Finance Globe
U.S. financial and economic topics from several finance writers.
3 minutes reading time
(571 words)
How to Save Money on Back to School Shopping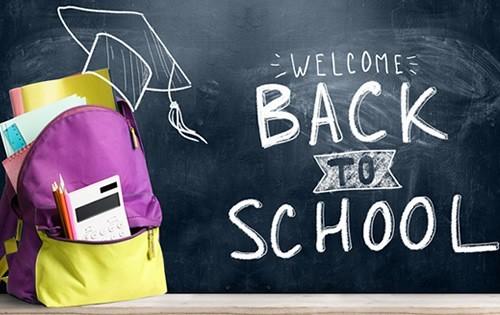 The start of the school year is just around the corner. Here are some strategies to help you save money on back to school shopping this year.
Start by rounding up all of the school supplies you already own. You may already have plenty of school supplies lying around your house, forgotten at the bottom of a drawer or the back of a closet. Determine what can be reused this school year before you set out to go shopping. Ideally, this will prevent you from buying something you already have on hand.
Take advantage of sales tax holidays. This year, sixteen states are offering sales tax holidays, exempting many items from state sales taxes. While these promotions vary by state, back to school items such as clothing and school supplies are typically exempt from state sales taxes. Some states will even include computers as tax exempt during this time. The states offering back to school tax-free holidays in 2019 include Alabama, Arkansas, Connecticut, Florida, Iowa, Maryland, Massachusetts, Mississippi, Missouri, New Mexico, Ohio, Oklahoma, South Carolina, Tennessee, Texas, and Virginia. Residents of these states should be sure to take advantage of these potential savings.
Consider shopping used. If you have friends with children of different ages and sizes, arranging a clothing swap can be a great way to stock up on gently used clothes for free. Also consider checking social media sites such as Facebook to find exchange groups – local groups for selling and trading items. These are typically closed or private groups that require approval by an administrator asking you to show proof of residence, ensuring that exchanges are occurring amongst neighbors. Consignment shops are also great places to find gently used, often high-quality, clothing at low prices.
Is your child required to wear a school uniform? These can be costly. Arrange a uniform exchange with other school parents. Retailers such as Gap and Old Navy sell school uniforms. These retailers are frequently running sales, so don't pay full price.  
Follow your favorite stores on social media. Many companies will provide their followers advance notice of sales and coupons for savings. 
Wait for fall clearance. When possible, wait until September or October to buy new items, especially clothing. Prices typically go down in September, after the back to school rush is over.
Make back to school shopping a learning experience for your children. This is a great opportunity to teach your children the basics of budgeting. Provide your children with a budget and with a list of necessities, and help them make budget-friendly decisions in order to stick to it. If you have set spending limits for certain items, but your child wants the latest and greatest (over-budget) items, make them earn it through chores or buy it with their own money from a summer job. 
If you have a child heading to college, back to school shopping is likely more costly than ever before, especially with the increasing cost of college tuition. There are, however, ways to save money on back to school shopping for your college student. Buying textbooks through retailers other than the campus bookstore can lead to some big savings. You can buy used books for a fraction of the cost when you shop through retailers such as Amazon Student or Chegg. You can also recover some of this money at the end of the school year by selling your used textbooks back to these retailers. 
Comments
No comments made yet. Be the first to submit a comment
By accepting you will be accessing a service provided by a third-party external to https://www.financeglobe.com/