Finance Globe
U.S. financial and economic topics from several finance writers.
2 minutes reading time
(371 words)
FDIC vs. SIPC Insurance: What's the Difference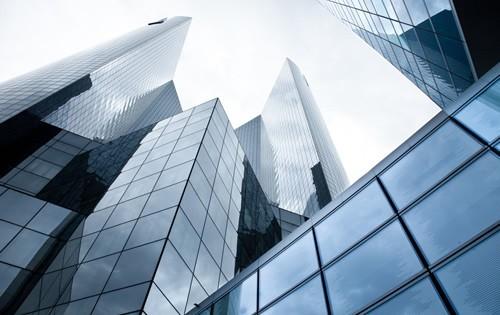 When you're looking for a safe place to put your cash and possibly earn some interest, it's important to make sure you understand the type of coverage your account comes with. FDIC and SIPC are two types of coverage that many financial institutions and brokerages offer to their customers.
Banks are typically covered by the Federal Deposit Insurance Corporation or FDIC. Funds in checking, savings accounts, CDs, and money market accounts are insured up to $250,000 per accountholder per bank. Coverage does not include retirement accounts, annuities, mutual funds, or stocks, even if they were purchased from an insured bank. The FDIC will refund your deposits if the bank fails. You'll even receive interest on your deposits up to the date the bank failed. The National Credit Union Association is the FDIC-equivalent for credit unions.
Brokerages on the other hand are covered by the Securities Investor Protection Corporation, or SIPC. The SIPC is a non-profit, non-non-government corporation that's funded by its members - the brokerages that offer the insurance. If a brokerage fails, you're covered up to $500,000 and only $250,000 in cash. However, the SPIC doesn't cover the value of securities and does not protect against market risk. For example, if the value of your security declines, you aren't covered. You also don't receive coverage for any bad investment decisions, even if they were ill-advised.
The payout process for a failed brokerage is also different from that of a failed bank. The SIPC will first try to move your accounts to a new brokerage. If they're unable to, they'll payout based on the current value of securities you purchased, assuming the failed brokerage kept good records of transaction.
Whether you're parking your funds in a savings account or investing with a brokerage, it's important to check for the appropriate insuring agency. If your bank or brokerage fails, make sure you file a claim in a timely manner so your payout won't be delayed. Keeping track of your transactions or account statements can also ensure that your payout is accurate. It's also helpful to talk to a professional financial advisor about the type of accounts and coverage is best for you and to understand the risks associated with various financial accounts.
Comments
2

Wanderer
on Tuesday, 25 December 2018 06:10
Very interesting! Did not know or understand the differences which are quite large. Thanks!
Very interesting! Did not know or understand the differences which are quite large. Thanks!

Frank
on Thursday, 27 December 2018 09:52
I never knew the major difference either! Thanks for the great information!
By accepting you will be accessing a service provided by a third-party external to https://www.financeglobe.com/