Finance Globe
U.S. financial and economic topics from several finance writers.
2 minutes reading time
(488 words)
5 Ways to Make Better Financial Decisions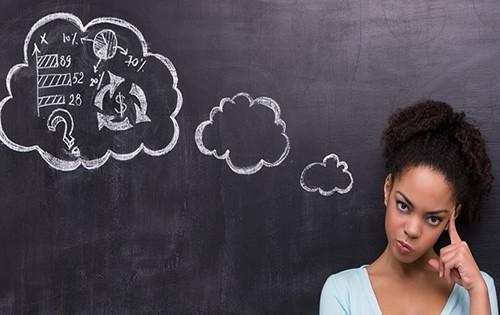 We'll spend our entire lives making financial decisions. The wrong decisions can be difficult to undo and can cause major financial troubles. Good decision making takes some practice, but here are some guidelines to help you make better financial decisions.
Think through your decisions.
Avoid making major decisions on impulse. Otherwise, you're more likely to make a mistake. When you're faced with a financial decision, take time to think through the choice. Consider all the factors and weigh the options available to you. Putting this on paper can be helpful because it allows you to see the big picture and everything that plays a role in your decision.
Keep your emotions out of it.
Far too often, people allow fear to influence their financial decisions. In fact, many advertisements are written to play on people's fears. Unfortunately, fear and other emotions can lead you to make a bad choice. While it's true that you want to minimize risk in the decisions you make, you have to be sure you're not making a decision because of an irrational fear.
Weigh the pros and cons.
Thinking through the advantages and disadvantages of making the choice you're faced with can help you move toward a solution. Just because there are disadvantages doesn't mean you shouldn't make the decision. Rather, you can move forward knowing the pitfalls you might face. For example, you might consider leasing a car if you know you're going to buy another car in three years and you want to take advantage of the lower monthly payment. However, you would go into the car lease knowing the money down requirements, rules on modifications, and limits on miles you can drive.
Consider the long-term impact of your choice.
Our financial decisions aren't isolated choices. The decisions we make with our money can impact us for years to come in multiple areas of our lives. When you're making a choice, you consider the short term, but also think about consider how it will affect your life 20 or 30 years from now. Will the choice make your life better? Or does it have the potential to cause some trouble down the road?
Get help from someone else.
Sometimes all you need is someone to help you think through the decision. Talking over the decision with your spouse or partner is essential. if you're in a long-term committed relationship. You can also get advice from a professional. For example, you can hire a financial advisor or accountant to talk over many financial dilemmas. Consumer credit counseling is also a good place to get personal finance, credit, and debt advice.
At every stage in life, you'll be faced with decisions from how whether you should take out student loans to whether you should start drawing social security. Having a system for making financial decisions, especially the tough ones, can ensure you make decisions that will help you achieve your life goals.
Comments
No comments made yet. Be the first to submit a comment
By accepting you will be accessing a service provided by a third-party external to https://www.financeglobe.com/