Finance Globe
U.S. financial and economic topics from several finance writers.
2 minutes reading time
(307 words)
Ways to Save Money on a Spring Road Trip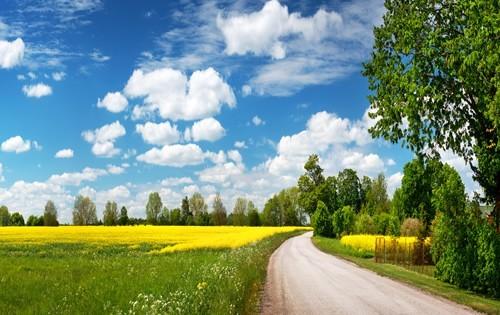 Are you taking a spring road trip? Maybe you are a college student heading for the beach. Or maybe you are taking your family on a long trip during this time of the year. Regardless of your age, destination, or reason for going, it's important to understand the many ways you can save money.
By making a few adjustments to your approach, you can keep more money in your pocket. Subsequently, the funds can be used for other expenses that are more important to you.
Here are three of the simplest ways to save money on a spring road trip:
1. Take your own food. While you may be tempted to stop at gas stations and fast food restaurants every so often, this will quickly kill your budget. Rather than do this all the time, take some food with you on your trip. Even though you may still stop every now and again, it's a great way to save.
2. Don't stop at the first gas station you see. Unless it's absolutely necessary, such as if your fuel tank is on empty, take your time to shop around. As you drive down the interstate, you will see one gas station after the next. Which one is cheapest?
3. Choose your accommodations wisely. This is something you do before leaving home, as it's the best way to find an affordable deal. Shopping online for hotel accommodations is easier than ever before. Start in advance, keep an open mind, and be ready to pull the trigger when you find a deal that suits your wants, needs, and budget.
These are just a few of the many steps you can take to save money on a spring road trip. Once you put this advice to good use, it won't be long before you realize you are in position to save.
Comments
1

Frank
on Tuesday, 19 April 2016 20:15
I would add:

(1) Carpool with friends to save on gas
(2) Consider camping if you are up for it. Also consider staying with friends/family
(3) Bring a water jug to be able to fill up at hotels/friends
I would add: (1) Carpool with friends to save on gas (2) Consider camping if you are up for it. Also consider staying with friends/family (3) Bring a water jug to be able to fill up at hotels/friends
By accepting you will be accessing a service provided by a third-party external to https://www.financeglobe.com/