Finance Globe
U.S. financial and economic topics from several finance writers.
2 minutes reading time
(479 words)
Is a Statement Credit the Best Way to Use Credit Card Rewards?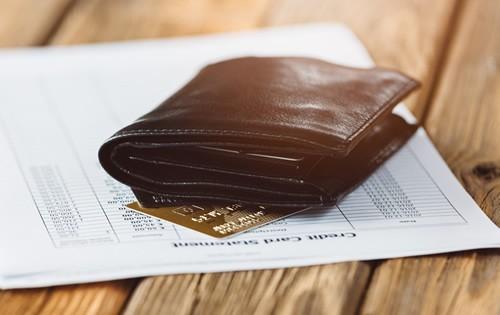 Your rewards redemption options will probably include a statement credit. You might consider choosing a statement credit over other options to help reduce your debt without making extra payments.
How Do Statement Credits Work
The statement credit is applied to your credit card account the same way a payment would be. For example, if you redeem a $25 statement credit, your credit card balance would decrease by $25. You can redeem for a bigger statement credit if you let your rewards balance accumulate for a longer period of time.
You can redeem rewards by logging into your online account or calling your credit card's customer service. Depending on the benefit terms, your credit card issuer may automatically apply your rewards after you reach a certain threshold, e.g. $25.
When you redeem rewards, your available rewards balance goes down, leaving you with fewer rewards to spend. Once you've initiated the rewards transfer, you can't cancel or reverse the transaction if you change your mind.
The statement credit may not appear on your credit card statement right away. It may take one or two billing cycles before the statement credit is applied to your account.
The statement credit reduces your balance, but isn't considered an actual payment. While you're waiting for your statement credit to apply, you're still required to make your monthly minimum payment – even during the billing cycle that the statement credit is applied to your account. If you fail to make the minimum payment listed on your credit card billing statement, your payment will be considered late and you'll be subject to late payment penalties.
Possible Restrictions
A statement credit is the only redemption option with some rewards credit cards. And, the statement credit might only be applied to certain types of purchases. For example, some travel rewards credit cards only allow statement credits on eligible travel purchases.
Some credit card issuers impose a minimum redemption amount or require you to redeem your rewards in certain increments. For example, you may have to redeem rewards at a minimum of $10 or in $25 increments. Other credit cards allow you to make redemptions in any amount.
Your credit card typically has to be open and in good standing to redeem your rewards. If you're behind on payments, for example, you'll have to catch up before you can redeem rewards, as a statement credit or otherwise. In some cases, falling behind on your payments can cause you to forfeit your rewards completely.
Compared to Other Redemption Options
Ideally, you want to pick the redemption option that allows you to get the best value for your rewards. This might be different depending on your credit card. Make sure you review the value of all your options. With some credit cards, a statement credit will be the best value, with other credit cards another option may be a better pick.
Comments
1

Frank
on Friday, 30 June 2017 15:05
I usually take the cash back as a statement credit. Helps me lower my credit card bill once a year!
I usually take the cash back as a statement credit. Helps me lower my credit card bill once a year!
By accepting you will be accessing a service provided by a third-party external to https://www.financeglobe.com/