Finance Globe
U.S. financial and economic topics from several finance writers.
3 minutes reading time
(506 words)
How to Avoid Falling for a Pyramid Scheme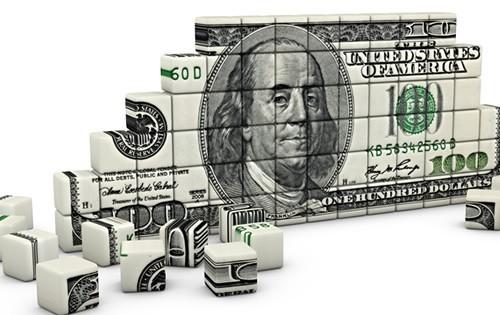 Everyone who's looking for an opportunity to make money outside of their regular paycheck should be aware of pyramid schemes. These scams are typically disguised as legitimate opportunities to work from home and lure in people with the promise of big money. Pyramid schemes, which are illegal, are different from multilevel marketing programs, which are legal and can actually allow you to generate income. Pyramid schemes convince those interested to invest hundreds or thousands of dollars into a scam that was never really designed to help them make money. Here are a few ways you can spot a pyramid scheme and avoid becoming a victim.
Do your homework.
Before signing up to a new money-making opportunity, research the company to see how long they've been operating. Many companies that are pyramid schemes have only been operating for a few years. They often close quickly or get shut down by the government after only a few years. Look for reviews of the company from other people. Consider both good and bad reviews to get a balanced view of the company's operations. 
Dig into how you're actually paid.
Pay close attention to the compensation structure. If your income is based on the number of people you recruit or on inventory you purchase from the company, it's likely a pyramid scheme. If the company encourages you to recruit people under you so you can increase the amount of money you make quickly, it's likely a pyramid scheme. Multilevel marketing programs are based on actual sales of the company's products or services. You may get a commission based on the people you recruit up, but your commissions are based primarily on your actual sales.
Find out whether you can get a refund.
Find out whether you can be refunded for unsold products. Pyramid schemes will push you to purchase hundreds, even thousands of dollars of product so you have a stocked inventory to sell. One of the surest ways to tell that it's a pyramid scheme is to find out the return policy. If the company has a "no refund" policy, steer clear. The last thing you need is to invest your hard-earned money into products you can't sell and can't return.
Avoid complicated programs, legit or not.
If the program is difficult to understand, stay away. It doesn't matter whether it's a pyramid scheme or a multilevel marketing program. If you can't understand it, you'll have a hard time making money from it, even if it is a legitimate opportunity.
Aggressive and highly persuasive sales pitches are often a sign of a pyramid scheme, particularly if you're also pressured to invest a lot of money upfront. You should also be cautious about companies that promise you'll make a certain a lot of money quickly without explaining the amount of work required to earn that money.
If you believe you've been a victim of a pyramid scheme, for example, because you cannot get a refund for products you've purchased from the company, file a complaint with the Federal Trade Commision.
Comments
No comments made yet. Be the first to submit a comment
By accepting you will be accessing a service provided by a third-party external to https://www.financeglobe.com/