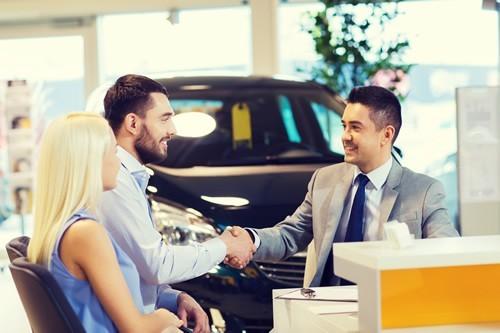 More Americans are choosing long-term auto loans, up to 84 months in some cases. That's seven years of car payments!
Longer-term car loans are attractive because they allow buyers to purchase a more expensive vehicle with a lower monthly payment compared to a shorter-term loan. While a long-term car loan make it more affordable to get behind the wheel of the car of your dreams, there are several drawbacks to vehicle loans with long repayment periods.
You'll end up upside down in the loan. Unless you make a significant down payment, you'll be upside down in the loan for several years. Meaning, your loan balance will be more than the value of your car. If you're in an accident and your vehicle is declared a total loss, you may end up owing money on a vehicle you can no longer drive. Consider adding gap insurance to your insurance policy to supplement your regular coverage.
You'll pay more for your vehicle. Longer repayment periods have the benefit of lower monthly payments. However, because you're spreading the payments over a longer period of time, you're ultimately paying more in interest than if you made a higher monthly payment for a shorter period of time. For example, you'll pay $34,445 on an 84-month $30,000 loan with a 4% interest rate compared to $33,150 on a 60-month loan of the same amount. The cost increases if you have a higher interest rate or buy a more expensive vehicle.
Your loan will outlast your warranty. Basic car warranties start at three years or 36,000 miles. The older your vehicle, the higher the risk of some mechanical failure. If you choose the longest available vehicle loan – 84 months – you'll have 4 years of car payments left after your warranty runs out. With some vehicles you can purchase an extended warranty, but that increases the overall cost of ownership.
You may still have the loan when you're ready to trade. If you're upside down at the time of trade, your trade-in value will be lower because you won't have much (if any) equity in your vehicle. Your new loan will have to be big enough to cover the balance of your old vehicle plus the cost of your new vehicle. Your monthly payments will be higher and you'll be even more upside down than you were before.
If you tend to keep your vehicle for a long time, more than seven years, a long-term car loan may not be a bad deal. As long as there are no prepayment penalties built into your loan, you can pay it off early.
But, for those who like to purchase a new car often or who dislike long-term financial obligations, long-term car loans are generally a bad idea.