Finance Globe
U.S. financial and economic topics from several finance writers.
By accepting you will be accessing a service provided by a third-party external to https://www.financeglobe.com/
1 minute reading time
(278 words)
Don't Let the Cost of a Home Renovation Project Spiral Out of Control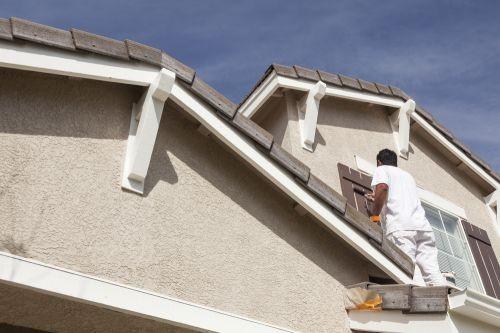 The cost of a home renovation project can quickly spiral out of control, leaving you in a difficult spot when everything is said and done.

Like most, you will set a budget for your home renovation project, as you know exactly how much you are comfortable spending. The problem comes into play if your budget is blown out of the water, such as by adding new features or issues that arise along the way.

Here are three ways to ensure that the cost of your next project doesn't get out of control:

1. Know your project inside and out. There is a big difference between looking at your project on the surface and really getting to know it. For example, a full kitchen renovation is a big deal. From cabinets to flooring to plumbing, there is a lot going on. You need to take every expense into consideration before starting. This will help prevent surprises down the road.

2. Give yourself room to play. You should always leave money in your budget for an overage. This way, if your costs do increase it is easier to remain in a financially sound position.

3. Let your contractor know where you stand. If you hire outside help for your project, let this person know that you want to stay on budget no matter what it takes. When you set this expectation upfront, they will be less likely to stray from the plan you have laid out.

The cost of a home renovation project can quickly spiral out of control. Use the three tips above to protect against this. You will be glad that you did as your project nears completion.
Comments
No comments made yet. Be the first to submit a comment