Finance Globe
U.S. financial and economic topics from several finance writers.
By accepting you will be accessing a service provided by a third-party external to https://www.financeglobe.com/
3 minutes reading time
(506 words)
7 Smart Tips to Use Your Credit Card for Holiday Shopping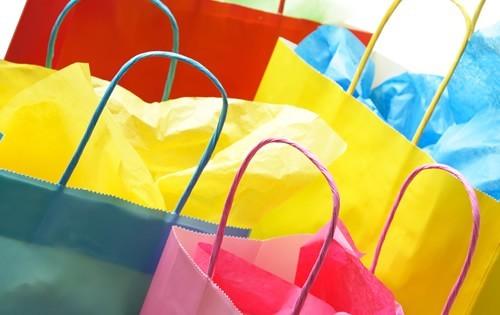 Many people end each year with loads of credit card debt leftover from holiday shopping. If you don't want to start the new year off with thousands of dollars in credit card debt, being a smart credit card user is key.
Start with a $0 balance. If you use a credit card that has a balance, your holiday shopping will just add more debt to what you already have. It's also much easier to track your spending when you start with a $0 balance because you don't have to consider a previous account balance.
Use a credit card with price protection. Prices fluctuate during the weeks leading up to Christmas and sometimes even weeks after. Using a credit card with price protection will allow you to receive a reimbursement if the price changes for a certain amount of time after your purchase. If your credit card offers this benefit, make sure you keep checking prices and keep all your receipts.
Choose the cards that will earn the most rewards. Use a credit card that will pay more rewards on the kinds of purchases you'll make this holiday season. For example, a credit card that pays higher rewards on department store or online purchases will give you bigger payouts. Remember though, to receive the maximum benefit from your rewards credit card, you need to pay your balance in full. Otherwise, the monthly interest negates the rewards you've earned.
Don't spend more than you can afford. This is perhaps the most important rule to follow to keep from getting deep into credit card debt. Set a budget for your holiday spending and stick to it. Avoid using your credit card to purchase gifts you can't afford. Be careful that you don't fall into a trap of overspending just to earn rewards. Keep in mind the goal to pay off your full balance when your statement comes to help keep your spending in check.
Exchange your points for gift cards. Most rewards credit cards will let you redeem your rewards for gift cards. Often, the gift card is more valuable than the rewards. For example, you may be able to redeem $20 in rewards for a $25 gift card. Then, you can either give the card as a gift or use it to purchase gifts. Either way, using rewards gift cards is a great way to take advantage of rewards you've earned throughout the year.
A credit card with extended warranty is best for electronics. Several credit cards offer an extended warranty benefit that will cover up to a year after the expiration of the manufacturer's warranty. The extended warranty will typically only cover the same incidents as the original warranty. Make sure you keep your receipt and the original warranty papers in case you need to take advantage of the extended warranty.
Knowing the perks and benefits your credit card offers will help you choose the best card for each of your purchases. The most important thing is to stay within a budget so you don't create more debt than you can handle.
Comments
1

Frank
on Tuesday, 20 December 2016 11:58
I sound like a broken record, but I would like to add to make sure to PAY OFF YOUR CREDIT CARD in full. If you cannot afford to do that, do not spend the money.
I sound like a broken record, but I would like to add to make sure to PAY OFF YOUR CREDIT CARD in full. If you cannot afford to do that, do not spend the money.