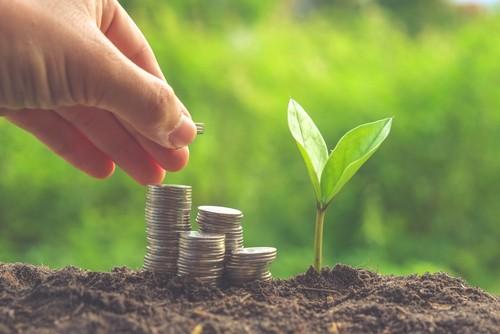 It's important to have a plan for extra cash when you find a way to spend less or make more. No amount is too small to have a plan for - even an extra hundred dollars a month can make a big difference over the long run. With a good plan, you can be sure that extra cash goes towards building more financial security while also allowing for some fun stuff.
Pay off your credit cards. It's time to change your habits if you aren't paying your credit card in full each month. Let's look at some numbers using the average U.S. credit card balance of $5000 with 17% APR and assume no additional charges are made. A $120 monthly payment isn't much more than the minimum payment and it will cost $2615 in interest charges and take 64 months - over five years - to pay off. Add just a hundred dollars to that for a $220 monthly payment and pay $1067 in interest and have it paid off in 28 months, saving over $1500 and getting you out of debt three years sooner. With a $320 monthly payment, the balance would be paid off in just one and a half years with $679 in interest charges. It's really worthwhile to pay as much as you can towards credit card debt - as soon as the balance is paid off you'll be free from the recurring payment and the interest that comes along with it.
Build your emergency fund. Financial experts recommend saving three to six month's living expenses to help you get through a loss of income, unexpected home or car repairs, or unforeseen medical expenses. Having money put away for this purpose helps you avoid racking up credit card debt for those surprise events in life. How much those emergencies might cost can be a guessing game, but consider your job stability, whether there is another income earner in the household, how many dependents you have, and how much you can realistically cut back in difficult times when deciding how much you really need to feel secure. Saving a regular $100 or more a month can build your emergency fund slowly over a number of years, or of course you can get it done faster by socking away more each month. Whatever you decide, putting it away while you have it means it will be there when you need it.
Add to your retirement account. Time and the power of compounding are your best friends when it comes to retirement planning, so starting now is key. Let's look at two people who invest $48,000 over a period of time until they are 65 and earn a conservative 5% compounded annually. One is a 25 year old who invests $100 a month for 40 years, and the other is a 45 year old who invests $200 a month for 20 years. At retirement, the one who started at 25 will have amassed almost twice as much, $144,967, as the one who started at 45 with only $79,361. In order to catch up, the 45 year old would have to invest $400 a month for 20 years to reach $158,719 - and that's after putting in $96,000 of their own money. If possible, begin making the maximum allowable contribution to your tax-advantaged retirement accounts so you can someday stop working without worrying about how the bills will be paid. But starting small now is better than waiting even another year.
Start your fun fund. It's important to have a plan to save for your dream vacation, a home remodel, or other purchases you can't handle in one paycheck, but having a fun fund can also help you budget for the relatively small expenditures such as nights out, new electronics, or gear for your new hobby. Figure out what you're specifically saving for, and then put away what you need each month to reach your goal on time. Planning ahead means you are more likely to do better research on the actual cost and make better spending decisions than if you just whipped out your credit card when the time comes. Whether you save $100 a month for going out or put away $300 a month for your next big vacation, you'll be able to enjoy yourself guilt-free knowing that you budgeted for it and it didn't drive you into debt to do it.
Whatever you do with that extra cash, don't forget it has much more potential than an impulsive shopping trip. It can be easy to blow $100 each month without really missing it, but imagine how much good it can do if you put it to work in the right place.
Sources:
TransUnion
U.S. Securities and Exchange Commission