Finance Globe
U.S. financial and economic topics from several finance writers.
2 minutes reading time
(332 words)
3 Ways to Have Free Fun as the Summer Winds Down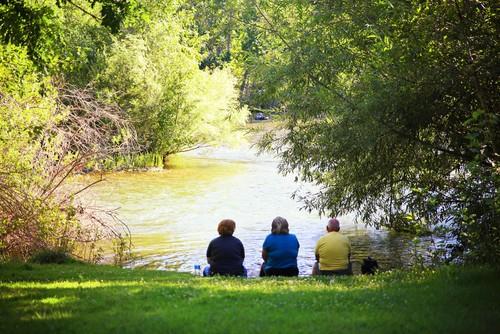 With summer quickly winding down, you realize that back to school season is right around the corner. Furthermore, it won't be long before the weather cools off and you begin to spend more time indoors.
You may not be able to slow down time, but you can control the amount of fun you have during the last few weeks of summer. Here are three great ideas for free fun:
1. Visit a Park
Do you live in close proximity to a state or national park? If so, go for a hike, go fishing, or camp out over night. It doesn't take any money to spend some quality time with nature. The end of summer is a great time for doing so, as the surroundings are absolutely beautiful.
2. Consider Local Activities
Regardless of where you live, you should be able to find local activities that don't cost a dime. For example, some communities show movies every Friday or Saturday night. Others bring in live music and sponsor festivals.
You never know what is going on until you check out your town's calendar.
Tip: stay current with what other towns in your area are doing. You may have to drive a little bit to experience the fun, but it is usually worthwhile in the end.
3. Exercise
This may not sound like a lot of fun, but that's because you are taking the wrong approach. You should look at exercise as a good thing. You should also consider ways that this can bring joy to your life. Instead of running on a treadmill in your basement, take out that old bicycle and hit a local trail. The change of scenery is sure to add excitement and put a smile on your face.
The summer may be winding down, but that doesn't mean fun time has to come to an end. The three ideas above will keep you busy and smiling. Best yet, you don't have to spend any money for a good time.
Comments
1

Frank
on Wednesday, 19 August 2015 09:01
Great tips Chris! I wish summer was not ending, but I would agree the above ways are a great way to enjoy some free fun. I would also add:
1. Take advantage of your local library and enjoy reading while you have the time.
2. Visit a museum: a lot of museums will waive the entrance fees on certain days of the week.
3. Play board games with friends and family

Great tips Chris! I wish summer was not ending, but I would agree the above ways are a great way to enjoy some free fun. I would also add: 1. Take advantage of your local library and enjoy reading while you have the time. 2. Visit a museum: a lot of museums will waive the entrance fees on certain days of the week. 3. Play board games with friends and family
By accepting you will be accessing a service provided by a third-party external to https://www.financeglobe.com/