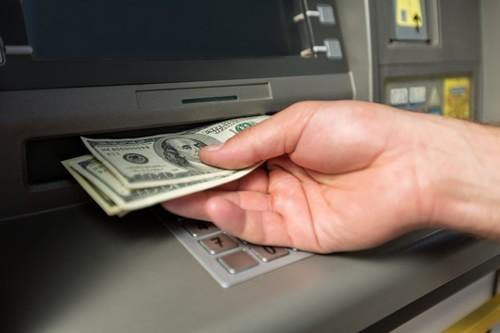 Using your debit card at the ATM is one of the fastest and most convenient ways to get cash from your checking account. Unfortunately, convenience usually comes with a cost you may be hit with a fee for the with and in some cases, you could even be charged two fees!
ATM owners set the fees for withdrawals. The owner of an ATM could be a bank or even an individual. You can typically avoid ATM fees by using your bank's ATM or another machine in your bank's network. However, using another network's ATM will cost - twice!
First, the owner of the ATM will charge a fee, sometimes as much as $5. Then, your bank may charge another fee for using a foreign ATM. That's two ATM fees for the same transaction.
ATM owners are required to notify you of their fee before you complete the withdrawal. The notification will include a warning that your bank may charge an additional fee, but you'll have to ask your bank for the specific amount of the fee. You can cancel the transaction if you decide you don't want to pay the ATM fee, but that means you'll have to find another way to get cash from your account.
Find an In-Network ATM
Use your own bank's ATM or another ATM inside your network. Avoid ATMs in convenience stores and other nonbank locations. These privately-owned ATMs almost always charge fees and they're often higher than the fees charged by banks. Find an ATM near you by using your bank's ATM locator on their website or within the smartphone app.
Check For Fee Waivers
Some banks waive fees for foreign ATM withdrawals and may even reimburse any ATM fees charged by another operator. Check to see if your bank has this benefit and the steps you need to take to have your ATM fees reimbursed.
Get Cash Back at the Register
Use your debit card and PIN for a purchase at a grocery store, retail department store (like Wal-Mart), or pharmacy. Then, when promoted, select "cash back" to opt for cash on the withdrawal. Your transaction total will include the amount of cash back you selected plus the amount of your purchase. The retailer may limit the amount of cash back you can get in a single transaction. If you need $200 or less, cash back at the register may be a viable option.
Worst case scenario, if you have to use an out-of-network ATM, be aware that your fees will be higher. Get the cash you need in a single transaction so you won't have to make another visit and pay another set of fees.